As a small chain of tropical islands in the Caribbean, the U.S. Virgin Islands (USVI) are no stranger to hurricanes, tropical storms, and other severe weather incidents. When disaster strikes, USVI first responders must be prepared to protect the territory's approximately 100,000 local citizens as well as the roughly 2.5 million visitors the islands receive each year. Communication is key when these incidents occur.
The First Responder Network Authority team recognizes the unique communications challenges that USVI first responders face. We have been working closely with USVI public safety officials since 2014, capturing their feedback and translating it into the design of the FirstNet network. During the development of state deployment plans, our team worked hand-in-hand with USVI leaders to ensure the plan was customized to address their needs, including:
Expanding coverage across the territory
Enabling state, local, and federal agencies to effectively communicate and coordinate over the islands, even in remote areas and coastlines
Following this close collaboration, the USVI chose to adopt the plan and "opt in" to FirstNet. Today, we continue to meet regularly with territory and local officials to discuss their public safety broadband needs. Engagements like these are crucial to the ongoing success of the network and the advancement of public safety communications across the territory and the nation.
Connect with our team of Public Safety Advisors to learn about FirstNet in your community.
U.S. Virgin Islands's FirstNet Authority Public Safety Advisor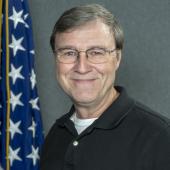 [Opting in to FirstNet] is consistent with the policy of this Administration to provide not only the training our first responders require, but the tools each agency needs to more efficiently respond to public safety issues by coordinating the use of available resources.
Delroy Richards
Virgin Islands Commissioner of Police